Drink Kong: il meglio della mixology mondiale in tre serate imperdibili
In occasione del Roma Bar Show, Drink Kong incontra il meglio della mixology mondiale per offrire un ciclo di tre serate imperdibili per tutti gli appassionati del bere di qualità.
Dal 22 al 24 settembre il locale ospiterà una serie di guest internazionali che hanno scelto Drink Kong e Patrick Pistolesi per dare vita a delle straordinarie one night in cui dar mostra del loro talento e della loro esperienza durante i giorni della kermesse romana.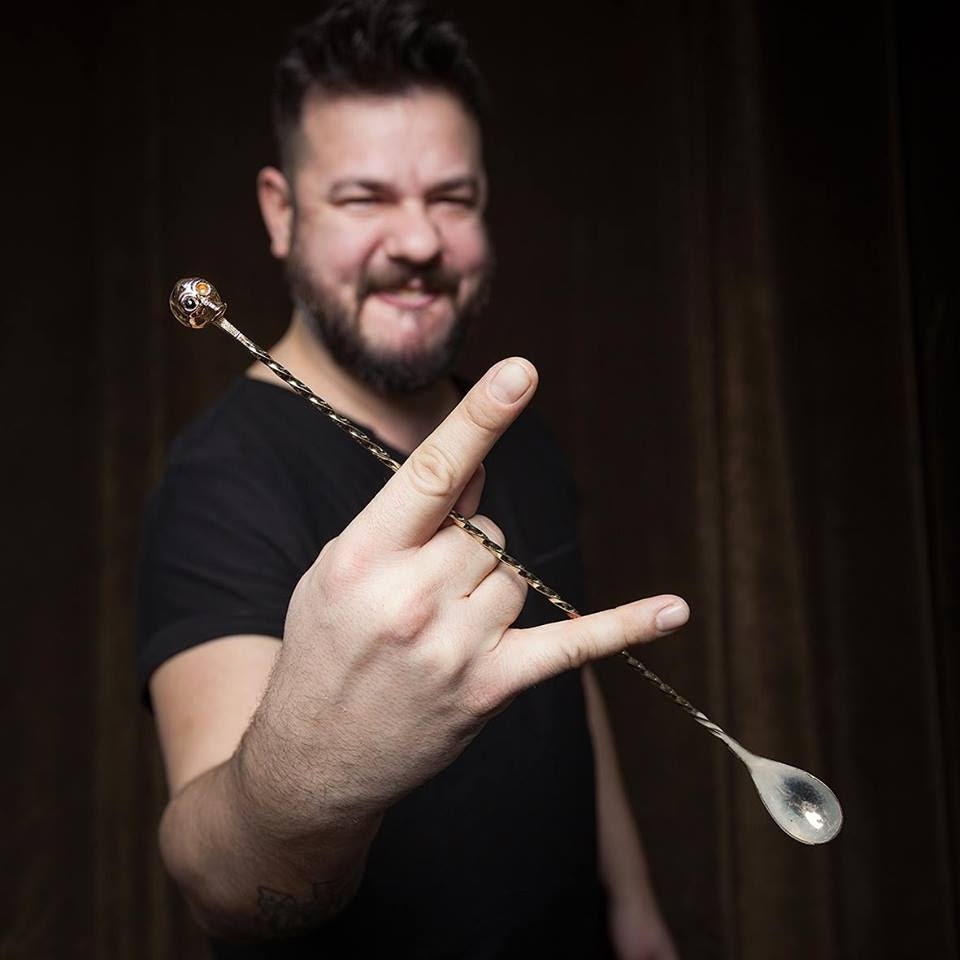 Si comincia domenica 22 settembre con la serata Copper Head, il gin dell'Alchimista: dietro al bancone ci saranno il fuoriclasse Marian Beke (padrone di casa del londinese The Gibson, inserito nella top ten dei 50 migliori bar del mondo) insieme al suo braccio destro Martina Breznanova e Tony Pescatori, anche lui di base a Londra dove da quattro anni è il bar manager del Nightjar. Tre straordinari personaggi che rappresentano il massimo della tecnica e della creatività nel campo della miscelazione.
Lunedì 23 incroceranno gli shaker Rudi Carraro (Global Brand Ambassador di Amaro Montenegro), Daniele Liberati (responsabile del Bar presso The London Edition Hotel) e Davide Segat (direttore di tutti i bar Edition nel mondo) per una serata targata Amaro Montenegro, che non ha bisogno di presentazioni, e Woodford Reserve, il bourbon super premium distribuito in Italia sempre da Montenegro.
A chiudere il ciclo martedì 24 settembre avremo l'onore di ospitare Salvatore "The Maestro" Calabrese (il più celebre tra i barman italiani, nonché tra i più rispettati al mondo con una gloriosa carriera iniziata quarant'anni fa). Incontrerà Macallan, uno dei brand più prestigiosi di Edrington Group distribuito in Italia da Velier, e all'interno della Japanese Room di Drink Kong offrirà l'occasione unica di effettuare un percorso esclusivo di degustazione di diversi invecchiamenti di questo raffinato scotch whiskey sotto la sua guida. Ad accompagnarlo Nikola Riske, Global Brand Ambassador di Macallan, mentre nel main bar ci sarà lo staff del Donovan che ci allieterà con i drink di Edrington group tra cui Highland Park.
A svolgere il ruolo di ospite e padrone di casa in tutte e tre le serate ci sarà ovviamente Patrick Pistolesi, cuore e anima di Drink Kong, sua creatura nata e cresciuta sviluppando il concetto di "instinct bar": un luogo aperto a tutti e chiuso a qualsivoglia definizione stringente o impostazione schematica.
Domenica 22 Settembre – dalle ore 22.00
COPPER HEAD GIN
Marian Beke – The Gibson
Tony Pescatore – Nightjar
Martina Breznanova – The Gibson
Lunedì 23 Settembre – dalle ore 22.00
AMARO MONTENEGRO & WOODFORD RESERVE
Rudi Carraro – Global Ambassador Montenegro
Daniele Liberati – head of bar operations at London Edition Hotel / Punch Room
Davide Segat – director of bars of the Edition brand team
Martedì 24 Settembre – dalle ore 22.00
MACALLAN & EDRINGTON MALTS
Nikola Riske – central & southern Europe ambassador Macallan & Edrington Malts
Salvatore "The Maestro" Calabrese e il suo staff del Donovan Bar